Description
SkillPatron's  Models scouts are always on the look for the next fresh face in modeling. Check out where we are going to be and if we are in your neighborhood, email us to set up an appointment – models@skillpatron.com! Remember if you can't see us in person we do accept submissions by email – see our details in this section on how to submit your photos to us!
OPEN CALLS
You can meet with SkillPatron's Models scouts on the following day:
Women Only – Thursdays 10:30am – 11:30am
Please bring with you current snapshots – they do not have to be professional photos. Women should be between 5'9″ and 6′. We do not represent mature models.
Address – 867, Bishop Aboyade Cole, Victoria Island, Lagos.
Men – Please submit via   ONLINE SUBMISSION
MAIL OR EMAIL SUBMISSION
If you can not meet with us in person or submit online, you may still submit photos.
Photos should be current and natural and we prefer non-professional. They can be sent by mail or email.
Women: models@skillpatron.com
Men – Please submit via   ONLINE SUBMISSION
We only respond if we are interested. The following are what you should take:
1. Headshot straight on
2. Full length body shot
3. 3/4 shot straight on
4. Headshot profiles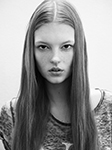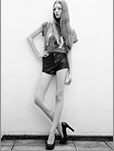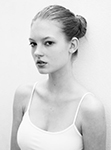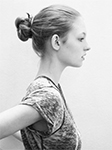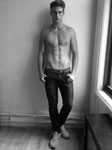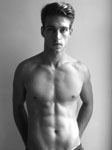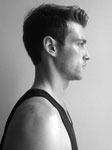 Things to keep in mind –
1. Do not smile
2. Do not pose
3. Shoot with a plain wall or simple background behind you
4. Wear a swimsuit
5. Digital photos are best
6. Keep your hair pulled back
7. Do not send large photo files
8. Be as natural as possible – NO MAKE UP!!!
9. Make sure to include all your statistics including, age, birth date, height and measurements
Men should be between 5'11" and 6'3″ and women should be between 5'9″ and 6′.
We do not represent mature models.
KIDS SUBMISSION
The Kids division at SkillPatron's Model Management is always looking for new faces to represent. We represent children from the age of 6 months through 12 years.
If you are interested in pursuing modeling for your child at SkillPatron Models, and you live within 2 hours driving distance of NYC, please follow the below submission instructions for child model applicants.
Please mail 3-4 snapshots of your child to SkillPatron Models, attention – Kids Division.  Please make sure that you include the following in your submission:
Include your child's age, height, date of birth and a contact number so that we are able to reach you. Include a self-addressed stamped envelope. **please do not mail photos that you consider irreplaceable** Photos should have a clear view of your child and should be snapshots from home.
If we are interested, we will contact you within a week of receiving them. If we are not interested, you will not hear back from us unless you include a self-addressed stamped envelope, which we will use to return your pictures to you.
Details
Dating groups Affair

,

Atheists

,

Casual

,

Gays & Lesbians

,

Religions

,

Seniors

,

Single parents
Gender

Female

Status Single
Eye color Brown
Interests Cooking

,

Cycling

,

Hiking

,

Jogging

,

Listening to music

,

Playing games

,

Watching movies
Location / Region Victoria Island
Location
Contact
4 reviews on "Modelling Jobs in Lagos"
Obi ezinwa Victoria

ProsCons

Bolaji Abdullah Gbolahan

ProsCons